WE DON'T TALK ABOUT BRUNO (FULL) Roblox ID
This ID is currently PRIVATE.
ID:
Rating:
Description:

This song is an absolute banger, It has every thying you need. Great melody,Good Beats and Lore This song would be great to have in the background of certain games such as Arsenal,Adopt Me,Elemental Wars Etc

by Kisha Dan-brazolabi

Thanks! Your description is awaiting moderation.

Uploaded:
December 26, 2021
Share: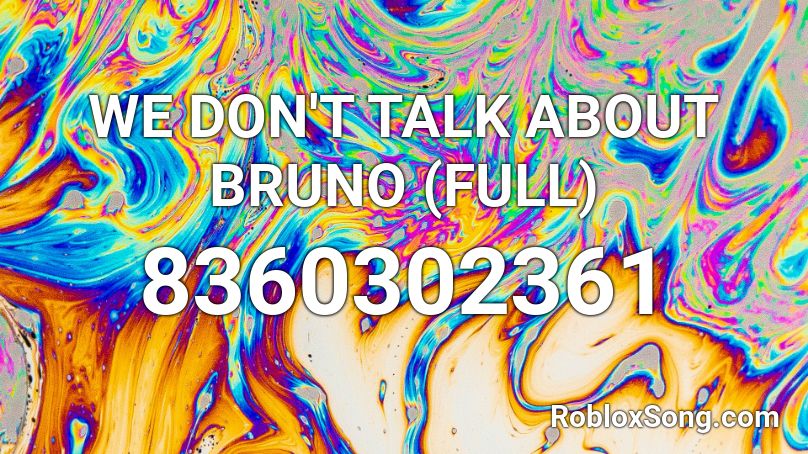 Please click the thumb up button if you like the song (rating is updated over time). Remember to share this page with your friends.