Attack on Titans Theme (FULL) Roblox ID
This ID is currently PRIVATE.
ID:
Rating:
Description:

The full song. Season 1. A nice toon lolz

Thanks! Your description is awaiting moderation.

Uploaded:
April 08, 2017
Share: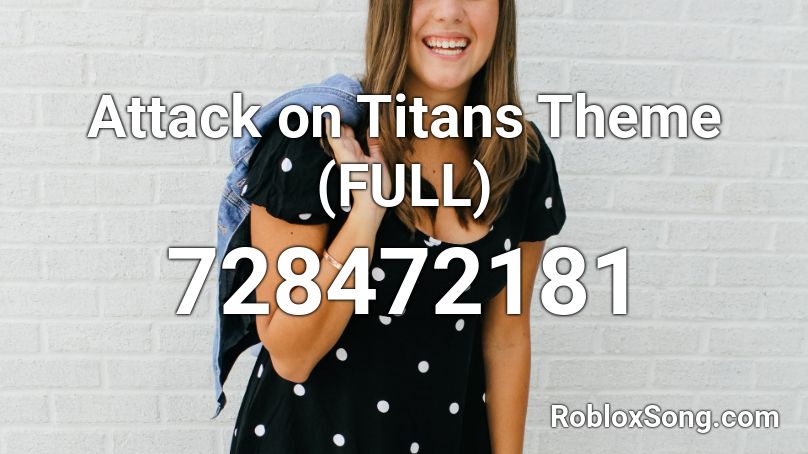 Please click the thumb up button if you like the song (rating is updated over time). Remember to share this page with your friends.
More Attack On Titan Roblox IDs
| Track | Roblox ID | Rating |
| --- | --- | --- |
| Attack on Titan (Shingeki no Kyojinn) Grapple | | |