CG5 - Good To Be Alive (Among Us Song) Roblox ID
ID:
Rating:
Description:

Can be used on Beatboxes and other Musical Items. (You will need to enter the ID in order to play the song. Not all Musical Items on all items are free. You may need to buy it with Robux or Game Currency.)

Thanks! Your description is awaiting moderation.

Uploaded:
February 05, 2021
Share: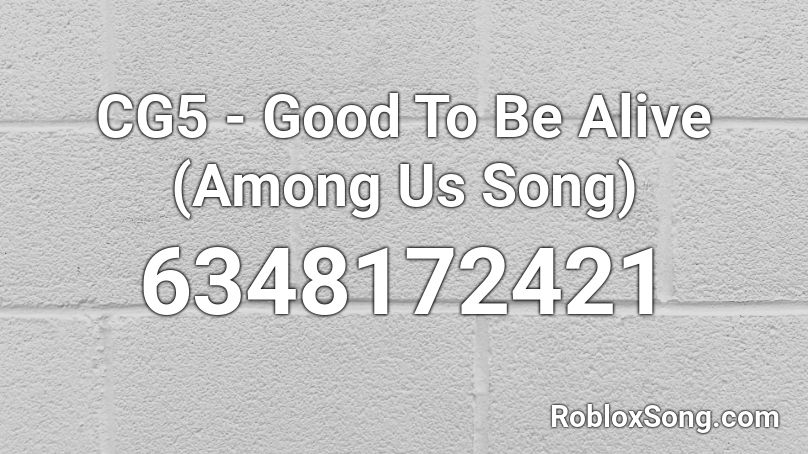 Please click the thumb up button if you like the song (rating is updated over time). Remember to share this page with your friends.