Star Platinum OVA Time Resume Roblox ID
ID:
Rating:
Description:

A code for people who stop time in jojo games and resume it is what the code is for

by Description

Thanks! Your description is awaiting moderation.

Uploaded:
November 27, 2019
Share: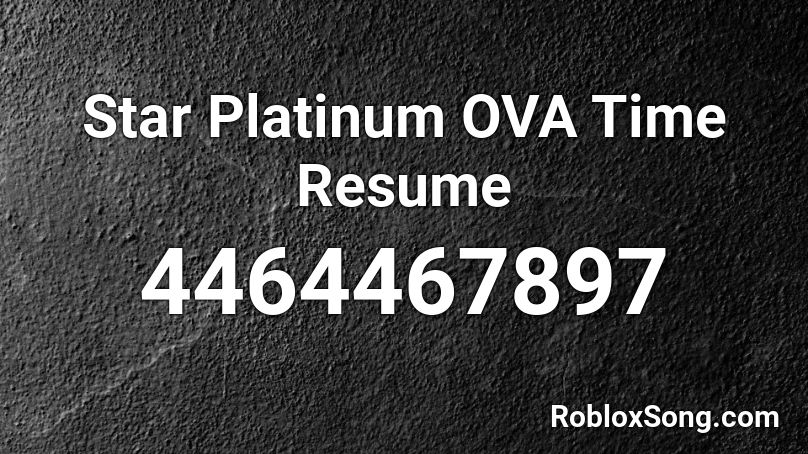 Please click the thumb up button if you like the song (rating is updated over time). Remember to share this page with your friends.