SPACE IS COOL! Markiplier Roblox ID
ID:
Rating:
Description:

HAS THE BEST YOUTUBER IN THE SONG'S NAME AND THIS MUSIC IS THE BEST NO MATTER HOW OLD IT IS

by IAmSp33d

Thanks! Your description is awaiting moderation.

Uploaded:
February 12, 2016
Share: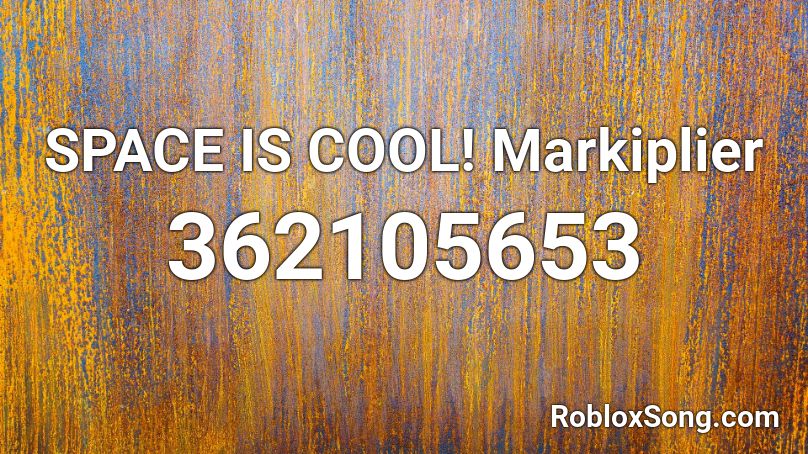 Please click the thumb up button if you like the song (rating is updated over time). Remember to share this page with your friends.
More Space Is Cool Roblox IDs
| Track | Roblox ID | Rating |
| --- | --- | --- |
| SPACE IS COOL - (FULL SONG) | | |
| SPACE IS COOL by SCHMOVYOHO [FULL SONG] | | |
| Space Is COOL! (LOOP) | | |