Grandson - Blood // Water - Nightcore Roblox ID
ID:
Rating:
Description:

VERY GOOD FOR LITIONING TO WHEN DOING HOMEWORK (PUT NOISE ON 20 OR U MIGHT LOSE UR HEARING)

by Blood//Water

Thanks! Your description is awaiting moderation.

Uploaded:
February 02, 2019
Share: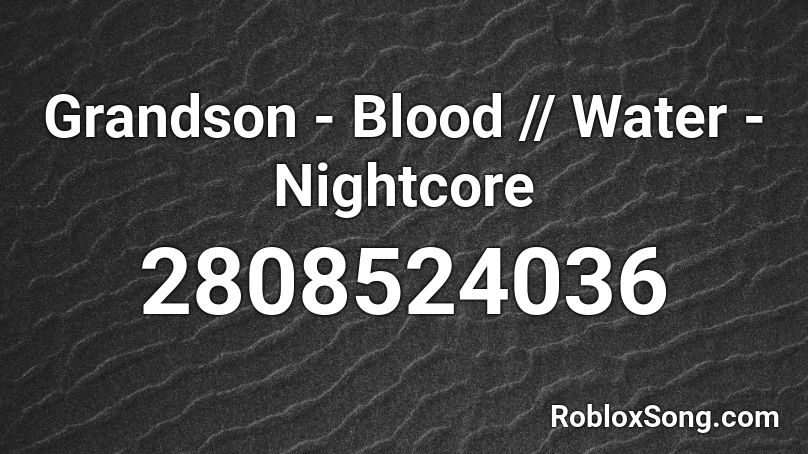 Please click the thumb up button if you like the song (rating is updated over time). Remember to share this page with your friends.
More Grandson Roblox IDs
| Track | Roblox ID | Rating |
| --- | --- | --- |
| Grandson - Despicable [FULL] | | |
| Grandson - War [FULL] | | |
| Grandson - K/l/SS Bang [FULL] | | |
| grandson-put me under | | |
| grandson - War (Instrumental cover) | | |
| Magi Grandson OP/Kenja no Mago OP | | |