fBi OpEn uP Roblox ID
ID:
Rating:
Description:

the perfect meme and way to troll

by deku

THE PERFECT WAY TO TROLL I HAVE TROLLED MY FRIEND

by Enes Batur

Perfect meme and good to troll friends and i used it for my game too xD

by Dio

Thanks! Your description is awaiting moderation.

Uploaded:
October 23, 2018
Share: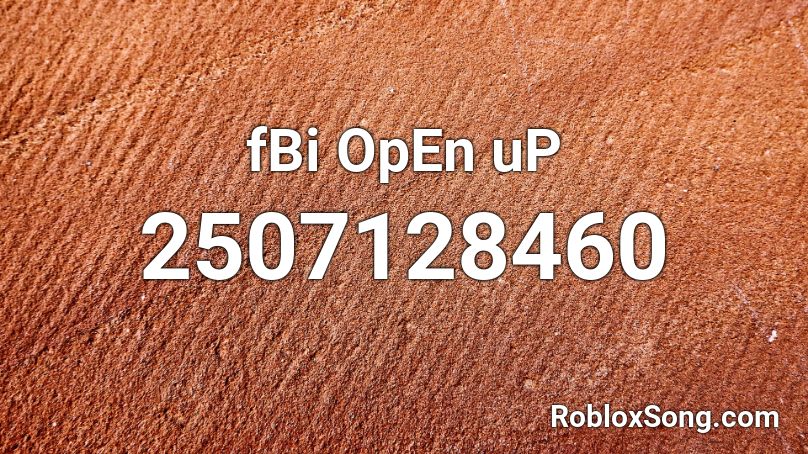 Please click the thumb up button if you like the song (rating is updated over time). Remember to share this page with your friends.
More Fbi Open Up Roblox IDs
| Track | Roblox ID | Rating |
| --- | --- | --- |
| FBI OPEN UP | | |
| FBI OPEN UP | | |
| FBI OPEN UP | | |
| FBI OPEN UP! | | |
| | | |
| --- | --- | --- |
| FBI OPEN UP v2 | | |
| FBI Open Up | | |
| FBI open up | | |