shrek anthem Roblox ID
ID:
Rating:
Description:

work hard and... WHAT ARE YOU DOING IN MY SWAMP!

by bunny_fungirl

Thanks! Your description is awaiting moderation.

Uploaded:
April 09, 2014
Share: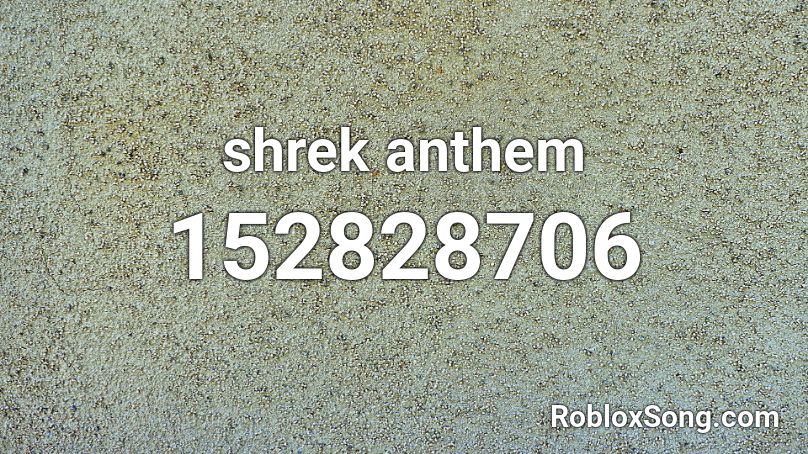 Please click the thumb up button if you like the song (rating is updated over time). Remember to share this page with your friends.
More Shrek Anthem Roblox IDs
| Track | Roblox ID | Rating |
| --- | --- | --- |
| shrek anthem ) | | |
| Allstar Remix Shrek is love/Shrek Anthem | | |
| Shrek Anthem [84 Takes!] | | |
| shrek anthem but it gets faster | | |
| SHREK ANTHEM ROBLOX | | |