Parry Gripp - Raining Tacos Roblox ID
ID:
Rating:
Description:

The default music of the original boombox. It was hated so much by people, but some liked it. It was nostalgic for them, though.

by Ziggy

Thanks! Your description is awaiting moderation.

Uploaded:
January 16, 2014
Share: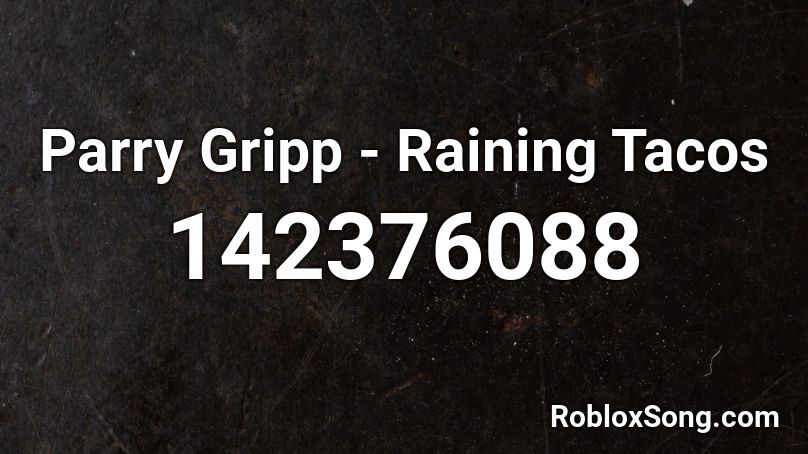 Please click the thumb up button if you like the song (rating is updated over time). Remember to share this page with your friends.
More raining tacos Roblox IDs
| Track | Roblox ID | Rating |
| --- | --- | --- |
| its raining tacos | | |