Help Me Help You Logan Paul Roblox ID
ID:
Rating:
Description:

Logan paul and Why don't we made this song and it is really good pls listen to it

best music ever you should listen to it for love and you can be happy in his tone of singing taking you away

Thanks! Your description is awaiting moderation.

Uploaded:
May 23, 2017
Share: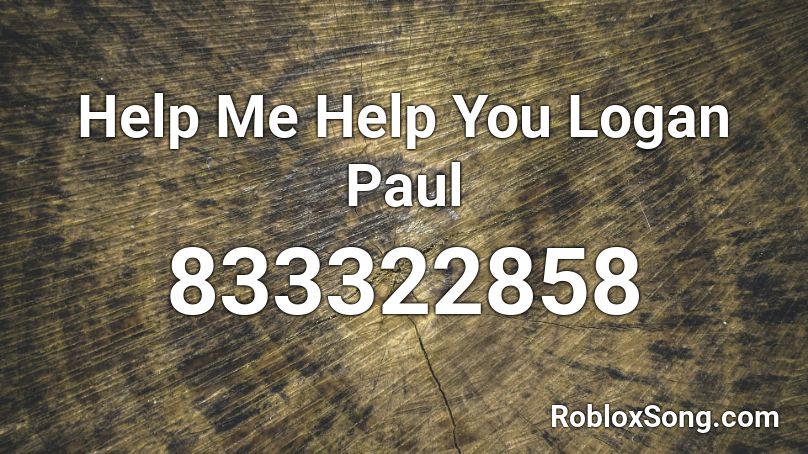 Please click the thumb up button if you like the song (rating is updated over time). Remember to share this page with your friends.
More Help Me Help You Roblox IDs
| Track | Roblox ID | Rating |
| --- | --- | --- |
| Help Me Help You | | |
| Help Me Help You | | |
| Help Me Help You (Remix)🔥 | | |
| Logan P - Help Me Help You ft. Why Don't We | | |
| | | |
| --- | --- | --- |
| help me help YOU | | |
| Help Me Help You (Remix!) | | |
| Logan Paul - Help Me Help You | | |
| Help Me Help You (GARABATTO Remix) | | |
| Help Me Help You (GARABATTO Remix) | | |
| Help Me Help You. (Fire Music) | | |
| Help Me Help You - Why Don't We | | |
| Help me Help You (Garabatto Remix) | | |
| Help Me Help You drop loop. | | |
| Help Me Help You- ##### #### ft Why Don't We | | |
| Logan Paul - Help Me Help You (GARABATTO Remix) | | |
| L. Paul - Help Me Help You ft. Why Dont We Remix | | |
| Help Me Help You - Instrumental Version | | |
| Help me Help you why don't we | | |
| Help Me Help You - AvastarPlays | | |