Madness Combat Soundtrack- Train Madness Roblox ID
ID:
Rating:
Description:

The song played during Hanks fight with Tricky The Clown on a train. The music can be heard at around the 1:20 mark on the 6th Madness Combat episode, named Madness Antipathy.

by aa

Thanks! Your description is awaiting moderation.

Uploaded:
April 08, 2017
Share: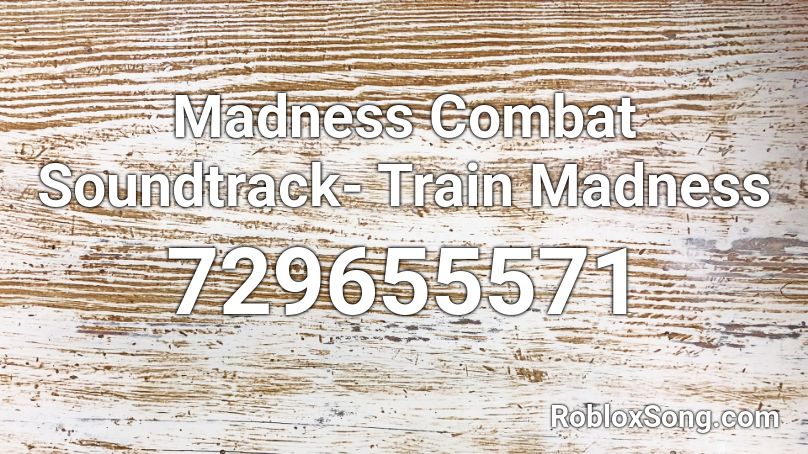 Please click the thumb up button if you like the song (rating is updated over time). Remember to share this page with your friends.