salem ilese - mad at disney Roblox ID
ID:
Rating:
Description:

This code is recommended for a lot of people and actually works! Try it! Right now when I'm typing this, 847 people already liked this! Let's get to 1000

by Anonymous

Thanks! Your description is awaiting moderation.

Uploaded:
September 17, 2020
Share: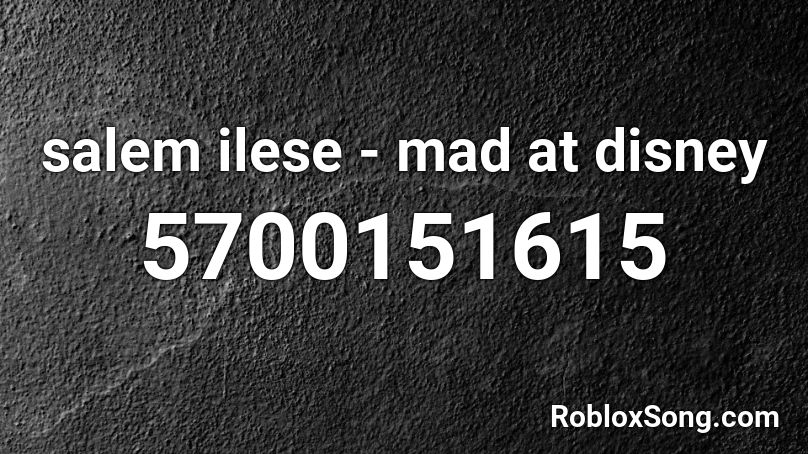 Please click the thumb up button if you like the song (rating is updated over time). Remember to share this page with your friends.